Refresh
We already know about a few of the games that will be making an appearance in today's Showcase. Activision is planning to give us our first look at the new Call of Duty Modern Warfare 2's campaign, and this is following hot on the tails of last night's news that Warzone 2 will be an entirely separate game from Warzone. 
For fans of pummeling things with their fists, Capcom's going to be giving us a closer look at Street Fighter 6 and we're getting a fresh look at Warner Bros Montreal's Gotham Knights. 
If horror is more your thing, we're getting an extended look at Alien-like The Callisto Protocol, a new survival game from some of the key players on gory fright-fest Dead Space.
One game we know won't make an appearance, though, is GTA 6. Responding to rumors its reveal trailer would be part of the Showcase, Geoff Keighley himself said GTA 6 won't be at Summer Game Fest.
In the run up to the start of Summer Game Fest, the staff here at TRG are mulling over their predictions for the show. Or just what they'd like to see make an appearance. First up is editor in chief, Julian Benson, with his two cents worth.
Jules: Okay, this is less a prediction and more of a wild wish, I want to see EA announce a new Command & Conquer. Earlier this year, we learned EA's returning to a major IP, though the publisher gave no details about which series or how big of a game it would be. While it could be EA's ready to announce The Sims 5 or a new Medal of Honor, my deepest hope is that it's finally returning to Command & Conquer.
The classic RTS series has been left without a new title for way too long. Though the response to the Command & Conquered Remastered Collection shows there's a lot of love for the game both from fans and within EA's walls. Come on, EA, get the team back together and open the Summer Game Fest with an orchestral version of Hell March.
TRG's gaming guides editor, Patrick Dane, is up next. Apparently he's our resident Eeyore, with a downpour of reality checks to rain on our whimsical hopes and dreams parade. Oh, bother! 
Patrick: I would like to see The Darkness 3, but I think it's more likely I win the lottery and fund that game myself than it being announced tonight. I'd also love to get a firm release date on when the Overwatch 2 PvP will be fully released, but that seems unlikely since Blizzard is holding an Overwatch 2 event next week.
To further my streak here of being a bit of a downer, and I'm sorry for all of us who own a PS5 – I don't think we're seeing God of War: Ragnarok tonight. I think any hope of that game coming out this year has probably evaporated. I'd honestly be surprised if it came out before the end of next year at this point. There has just been radio silence on the game, and there's no reason to believe it's coming any time soon. Accepting that sooner will quell disappointed. And hey, maybe I'm wrong and it's shown off tonight with a November release date but I'd drink a cup of hot sauce if that's the case.  
We're interrupting our predictions posts with a bit of news spotted on ResetEra (opens in new tab); The Last of Us Part Firefly Edition for PS5 is coming this September – exclusively on PlayStation Direct (opens in new tab). Coming in at $99.99 it only appears to be in the US storefront right now. But that's around £80 / AU$140. There's also the standard edition for the console.
Rumors of a PS5 remake have been on the cards since May, when GamesBeat's Jeff Grubb said he heard Last of Us was coming to PS5 this holiday season. The standard edition will undoubtedly be available at a more reasonable price and in other storefronts. But we can't believe Sony leaked The Last of Us PS5 remake so close to Summer Game Fest's kick off. 
The game has had a "total overhaul of the original experience, faithfully reproduced but incorporating modernized gameplay, improved controls and expanded accessibility options. Plus, feel immersed with improved effects and enhanced exploration and combat."
The trailer also looks fantastic, and was uploaded to the same post on the forum. The PlayStation Direct page has since been taken down by the looks of things so someone got a bit trigger happy ahead of Summer Game Fest, I guess.
The Last of Us Part I Firefly Edition includes:
The Last of Us single-player story
The prequel chapter, Left Behind
A Steelbook display case which is definitely something we can't do without
The Last of Us: American Dreams #1 – #4 comics reprint with new cover art
And 'early in-game unlocks' 
There's a PC version on the way too. We don't have a date for that, but the PS5 version will be dropping on September 22, 2022. 
Back to our predictions! TRG associate editor, Vic Hood, is on the horror bandwagon with what she's hoping to see at Summer Game Fest 2022. 
Vic: I'm a big horror game fan. So I'm hoping that the recent rumors of a new horror game from Kojima come to fruition. If not that, then the official announcement of the rumored Silent Hill 2 Remake. I've never had the pleasure of playing the original Silent Hill games (thanks Mamma Hood) so a remake or, even better, a trilogy remake, would allow me to finally jump into the franchise I had seemingly missed the boat on. I had the same situation with the Reisdent Evil series and playing the remakes of 2 and 3 sparked a nerve-wracking passion. Just give me some horror Keighley! 
TRG news editor, me, is completely delusional with this 'prediction'. But who knows, stranger things have happened!
Shabana: Okay, so this is obviously about as likely to happen as Left 4 Dead 3 or a new Half Life game, but I want to see a new Jade Empire! As Jules pointed out, EA is working on a major IP that he's hoping is a new Command and Conquer. Realistically, it's more likely to be Medal of Honor or Titanfall. But if there is any justice in this world, EA will unveil the super secret Jade Empire 2 (or Jade Empire reboot), that Bioware has kept successfully under wraps, and no one has heard a peep about. If that happens, I'll be abandoning this blog to go buy a lottery ticket. 
What are you most excited to see at the Summer Game Fest showcase? Let us know on Twitter!
What are you most excited to see at the #SummerGameFest showcase?June 9, 2022
See more
Back to our predictions and it's now the turn of TRG news writer, Callum Bains, who is hoping for a taste of BioShock 4. He's probably going to be disappointed but we can't knock him for his wishful thinking.
Callum: For me, BioShock 4's the thing. The thing I'm desperate to see more of, but hesitant to become too excited about. The original BioShock reinvigorated the immersive sim genre back in 2008 and left as strong an impression on me as it did the entire games industry. But between the unattainable hype surrounding this fourth game, and the rumors of a bumpy development period, it'd be naive to expect the sequel to deliver a similar experience.
If nothing else, I'm interested to see how Cloud Chamber approaches the series. What decaying dystopian city will we hurtle through? What pseudo-philosophical ideology will its denizens champion? What name will Cloud Chamber give the psychedelic tonics you inject into your veins to obtain preternatural powers? (I think we can all agree Plasmids sound much better than Vigors). So many questions are still up in the air. Maybe they'll be answered?
Geoff Keighley has set tongues wagging with a tweet that has nothing to do with video games. Which is impressive, given that we're in the final minutes before Summer Game Fest. 
"Imagine being Geoff Keighley today," tweeted @bigvibessi (opens in new tab). "Casually wakes up, stretches, hit the rowing machine, showers – cleans teeth. Strolls out to get a coffee. Gets to the office, prepares himself, presents show to a couple of million people. 3 hours later, leaves the office – gets ice cream."
Sounds about right. But Keighley waded in to set him straight with the strangest correction that is a BLATANT LIE. 
Close. No time to work out. Never had a cup of coffee in my life. But looking forward to some ice cream later.#summergamefest https://t.co/uxKqxIkqaWJune 9, 2022
See more
No time to work out? We can relate. But what's this? "Never had a cup of coffee in my life." This is just the fakest news imaginable. So thank goodness for Kotaku writer Zack Zwiezen, who has gathered up evidence to the contrary from Keighley's own Twitter account. 
There's evidence aplenty (opens in new tab) for Keighley having downed multiple coffees. Keighley himself is doubling down on the no coffee story. Check out his video below from the 4.45 mark. He's basically disavowing coffee for decaf tea. What is happening and why is Geoff denying all this? Who knows, but it's almost time for Summer Game Fest's kick off so we'll have to pin this mystery for another day.
Live on set #SummerGameFest https://t.co/wEIhM97VRZJune 9, 2022
See more
Here we go! Here's how to watch Summer Game Fest if you don't have the stream up already. Sounds like we've got a mix of indies and some triple A titles.  
First up is come Street Fighter 6 with exclusive gameplay featuring Guile. The game is set to release next year.
A dark, gritty-looking trailer is next on the agenda. There's no mistaking the bleeping sound of the proximity radar of the Aliens franchise. Aliens Dark Descent is a co op shooter coming in 2023 to console and PC. Read more about the game in our dedicated Aliens Dark Descent trailer post here.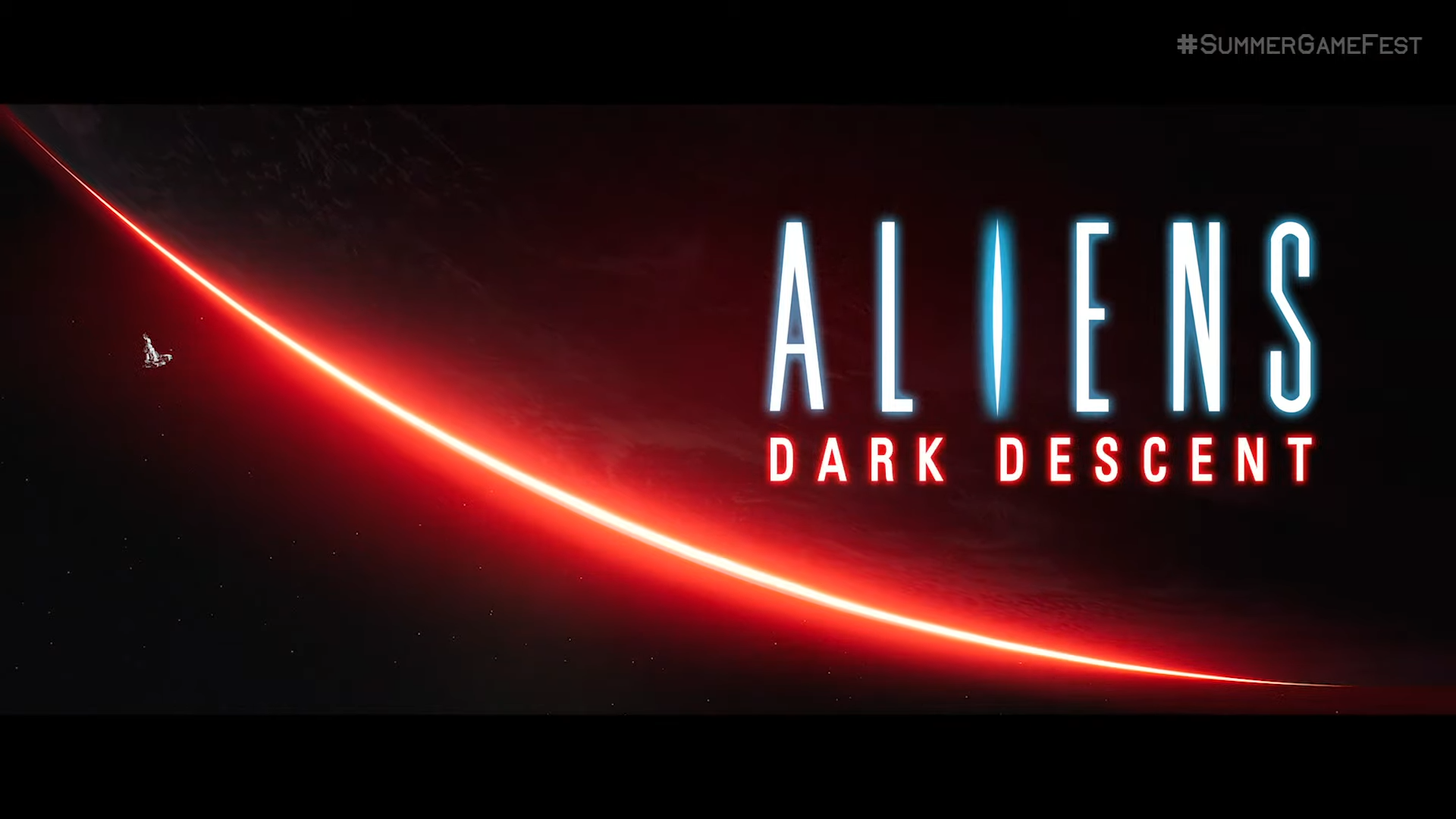 Ooh, another peek at The Calisto Protocol comes hot on the heels of Alien Dark Descent. The game looks like a mix of Alien and Dead Space, and we already had a brief look at it last week. If sci-fi, horror, and viscera gore ticks all your boxes, this should be on your radar. The game is coming on December 2, with a Day One Edition and possibly a special edition.
We got our first look at gameplay featuring the Med Bay and Power Station, along with a new weapon called the Grip. It grabs enemies and lets you toss them around, which is a necessity when trapped in a space prison with terrifying monsters. Sounds like poor old Jabob is in for some gory deaths to, which won't help you feel better about dying at all.
A world premiere of Call of Duty: Modern Warfare 2 is next on the agenda. we're being treated to a playthrough of a whole level apparently. The gunplay looks as satisfying as ever, and it looks great! Admittedly, it's a bit of a grim environment but we await the rain and water dialogue with bated breath. Is the rain rainy enough? We need to focus on what's important here.
The intensity ramps up with a missile launch on the giant ship the team has been deployed to. There's explosions galore and blood aplenty.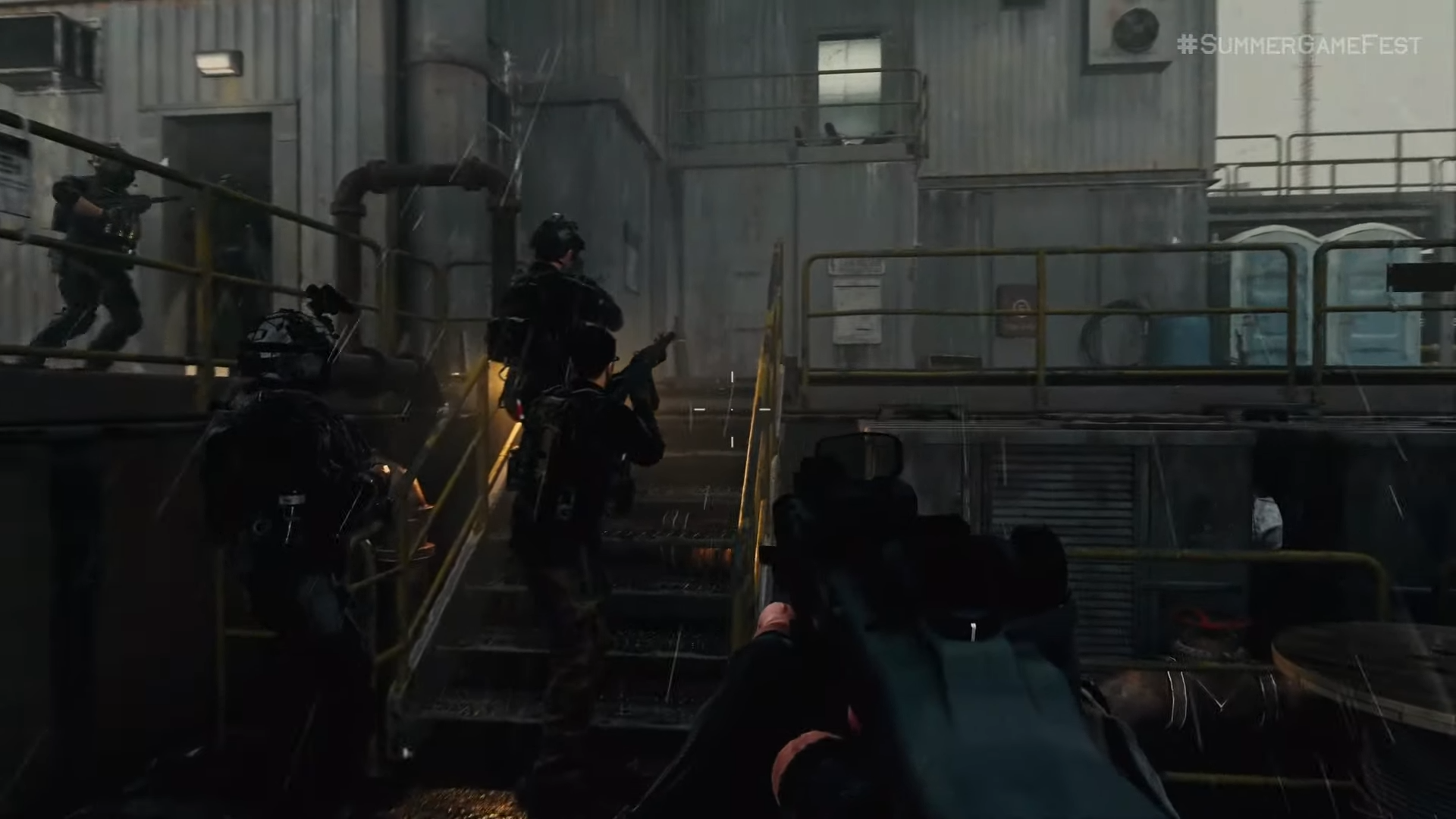 There's a Modern Warfare 2 early access open beta. You can get in by pre-ordering now.
There's some Warzone chat too. "Warzone 2.0" was teased in a trailer yesterday. It'll be an "extension of the MW2 universe" which makes MW2 so important. So get ready to crack open your wallets if you want the best version of the battle royale title. 
At long last we got a look at the new fantasy RPG from Witcher devs and Dying Light 2 devs Techland: Witchfire. Early Access is coming soon and it looks to be PC only but we'll look for more clues. You can read more in our dedicated Witchfire trailer post. 
Fort Solis is yet another spooky, sci-fi game that's a brand new reveal. Voice actor veteran Troy Baker is part of the project from the newly formed studio. Expect discovery and exploration in this "tight thriller". You'll be moving though the environment at a fairly fast pace, but there's plenty of action. The narrative appears to play an important part – even when it comes to the fights. You can read more about it in out dedicated Fort Solis trailer post.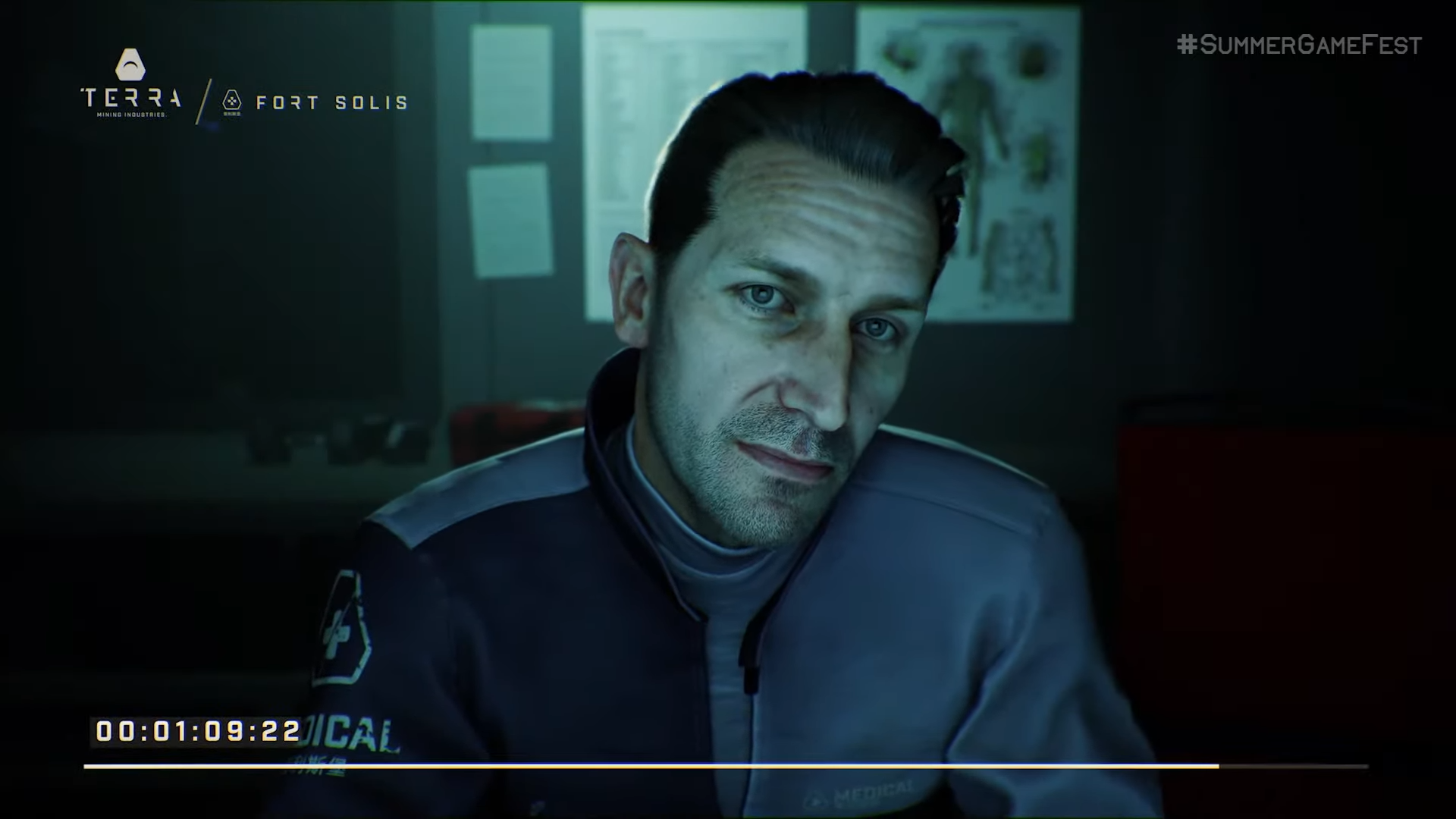 Yet another new space game is up, and it also looks a bit creepy. Scratch that, a lot creepy. Lots of crawling about in vents, and trashed space rooms in what's probably a space station. Routine is coming to Xbox and PC after first being announced a decade ago. 
Can you smell what the Rock is cooking? Energy drinks apparently. And he forgot his top. Standing in his gym, he's likely getting ready to talk about Fortnite.
Black Adam! It's Black Adam. Not Fortnite. The movie is out on October 21. Not sure why we're watching the trailer for the movie right now, but let's put our confusion to one side and enjoy. 
Outriders is getting new content! Outriders: World Slayers is a standalone expansion that looks stuffed full of guns, and even bigger monsters. It's dropping on June 30 and if you pre-order, you'll get 48 hours early access.  
Fall Guy Season 1 is free on all platforms and is coming on June 21 across all platforms. The trailer gave us a little break from all that space gore, so we appreciate the palate cleanser. 
Another shooter is up next. And if my ears aren't mistaken, that's Jennifer Hale? Mech suits, and monsters make up a small portion of RTS Stormgate – from  Frost Giant Studios. The team is made up of former StarCraft 2, Warcraft 3 and Diablo 4 employees so the new RTS franchise is one to watch. 
There's no NFTs, no pay-to-win, and tons of co op options. 
Coffee Stain is back with the epic Goat Simulator 3 coming this fall to the Epic Games store. If you've not played Goat Simulator before, what have you been doing with your life?
More of the roster for Marvel's Midnight Suns has been revealed. There's Venom, Wolverine, Ghost Rider, Spider-Man, Blade, Jean Grey, and Doctor Strange, to name a few.  
Cuphead DLC is dropping on June 30 on all platforms. Cuphead in the Delicous Last Course looks like much of the same gameplay so you can gorge yourself on fresh content in just a matter of weeks.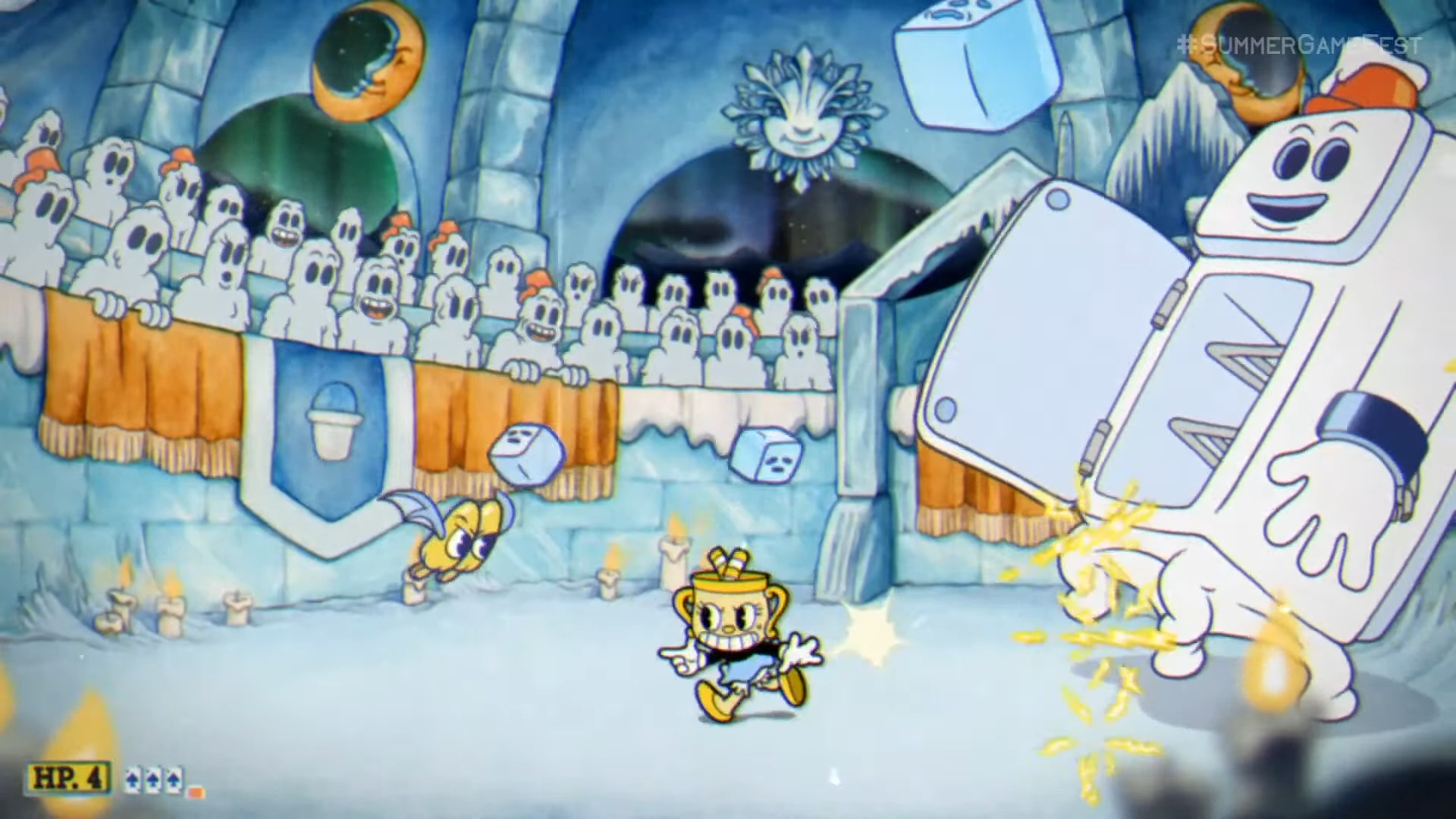 Warframe is still going strong apparently. Anyone watching the stream today for at least 30 minutes is getting a free Twitch drop by the way. So you might want to boot up the Summer Game Fest stream if you haven't already. 
In the meantime, Warframe The Divuri Paradox looks like the next DLC for the game.
Back to spaaaace! Said in my best Tim Curry voice. But it's an anime-style title so nothing too scary! Drinking tea, blowing up planets, and more looks to be on the agenda for Honkai: Star Rail, a free-to-play tactical role-playing game.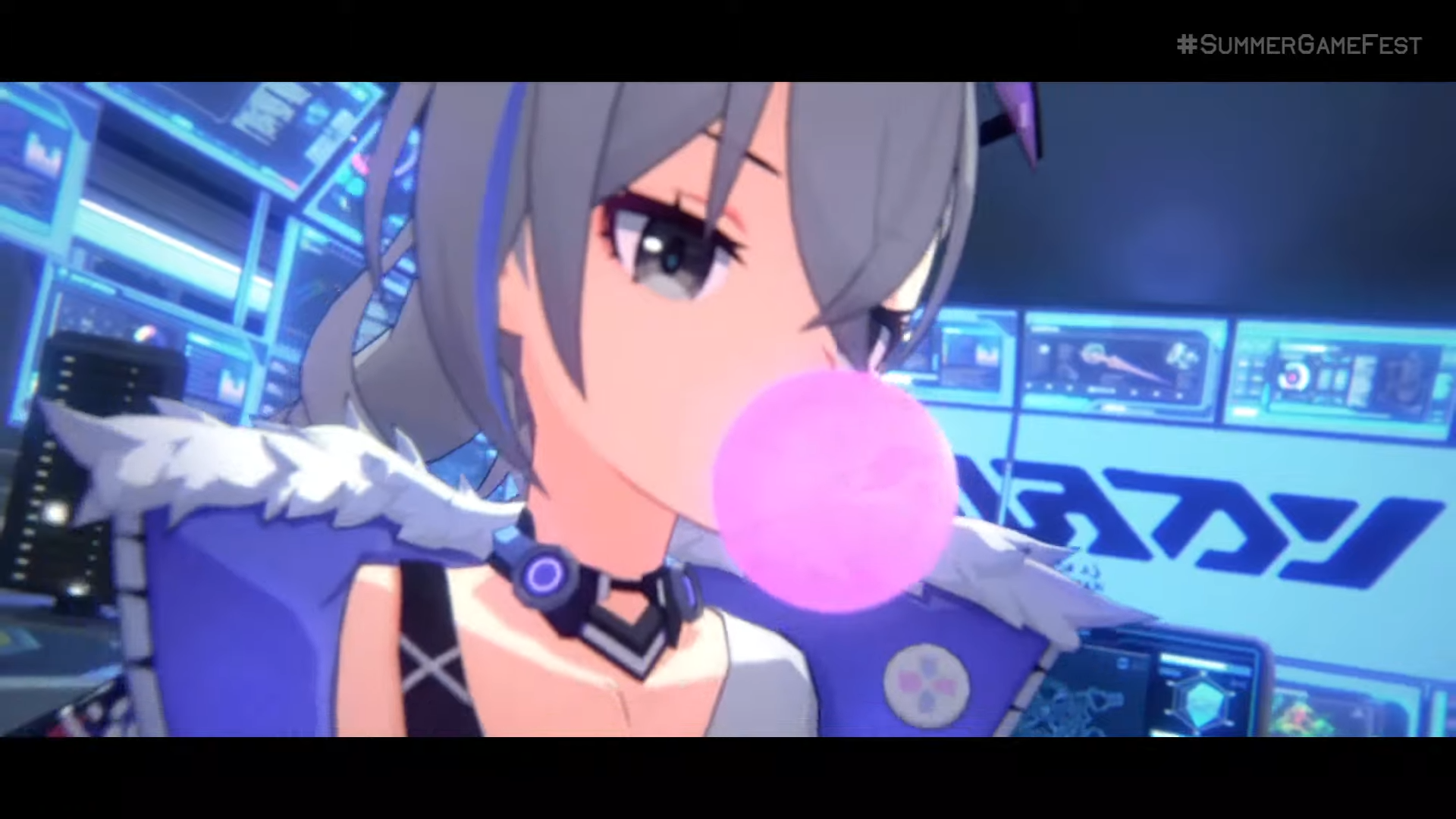 It's turtle time! TMNT: Shredder's Revenge is a nostalgia trip and a half. It has a six-player mode that was shown off today. The game is coming on June 16, 2022.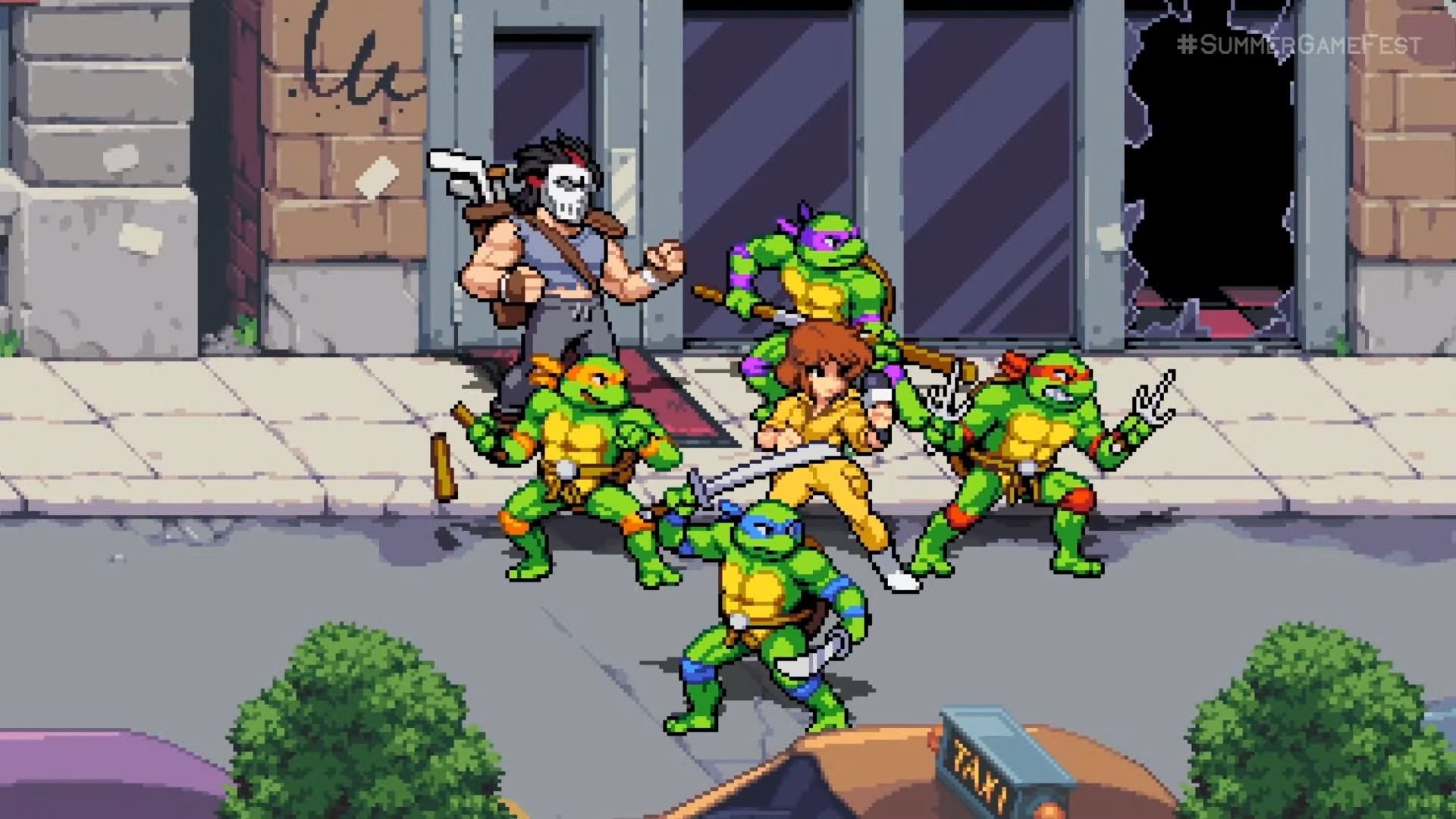 We're getting a look art the setting of One Piece Odyssey which teases mysteries, encounters, and adventure and is coming later this year. If you're a fan of the anime, you're in for a treat. 
Metal Hellsinger is coming September 15 from Funcom – a rhythm shooter with metal music. A free demo is live right now on PC and console. And it looks very intense! 
The Quarry is launching tomorrow, June 10. And we get a brand new trailer! It's a lot more fun than the last couple we've seen, and the humor shines through in this one.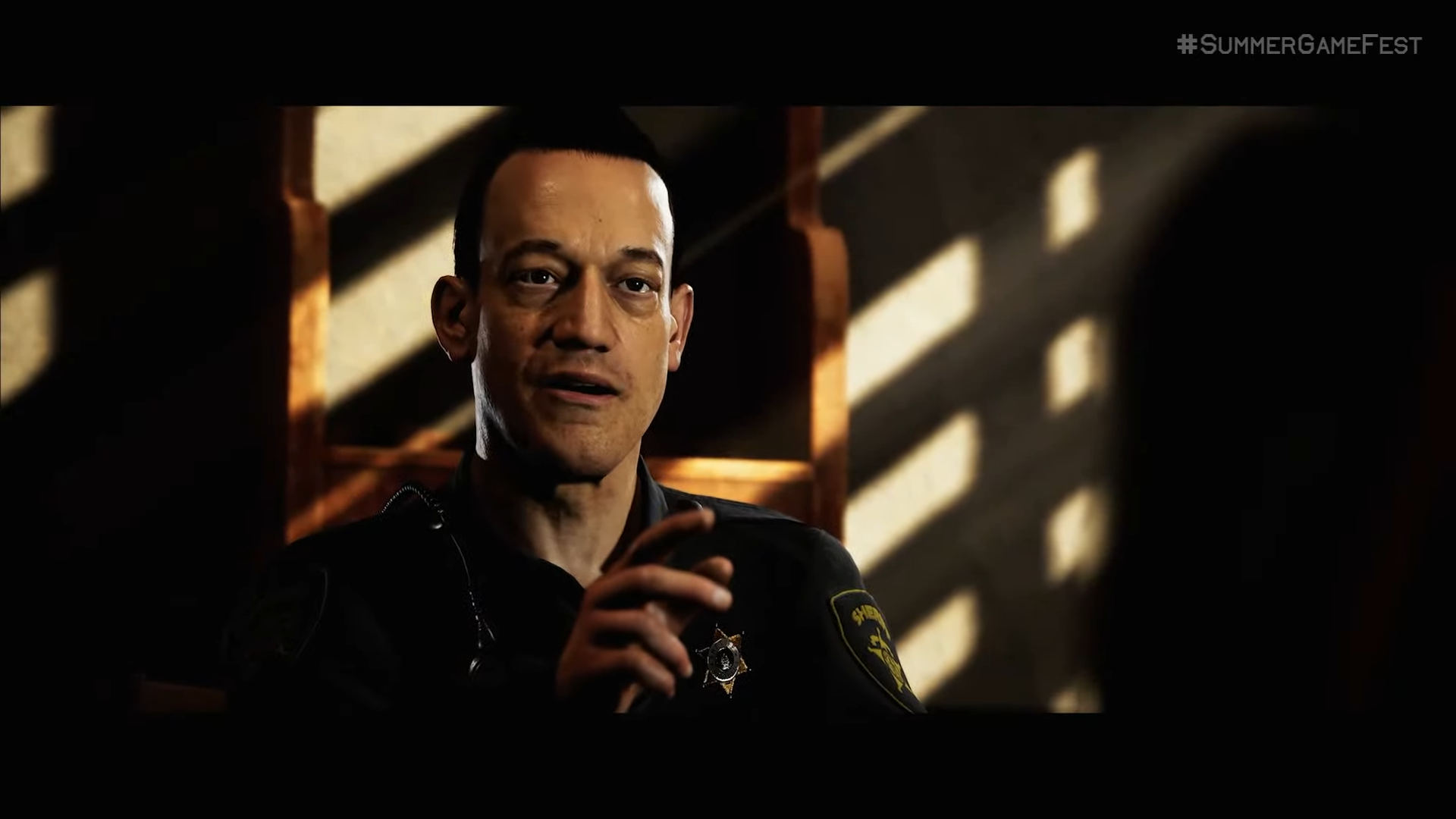 Hunting, exploring, and hopping through portals is the name of the game in Nightingale. It utilises a card system to help you survive and thrive, which is interesting.
Saints Row Boss Factory – the character creator for the game – is live today. The reveal was leaked earlier this week. You can go to town with all of the customisation options available in game, and it's free to download.   
Warhammer 40k: Darktide is coming on September 13 to PC and exclusively to Xbox. The four-player co op is similar to Vermintide in that you're running about smashing things in first-person. It looks extremely satisfying!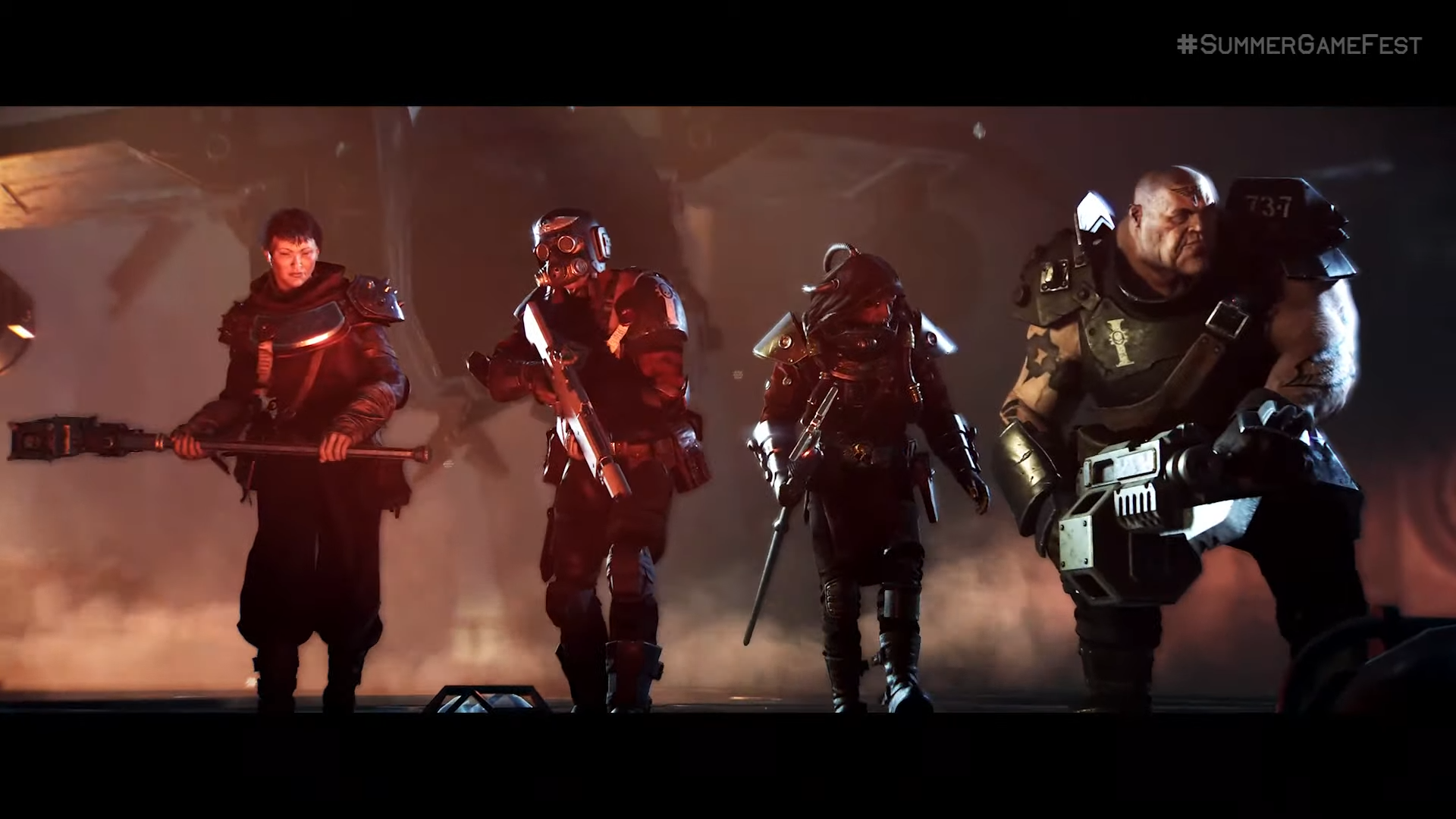 Layers of Fears is a "visceral horror experience" from Layers of Fear developer Bloober Team, unsurprisingly. A psychological horror made on Unreal Engine 5, it looks pretty spooky, to say the least. It's dropping in early 2023.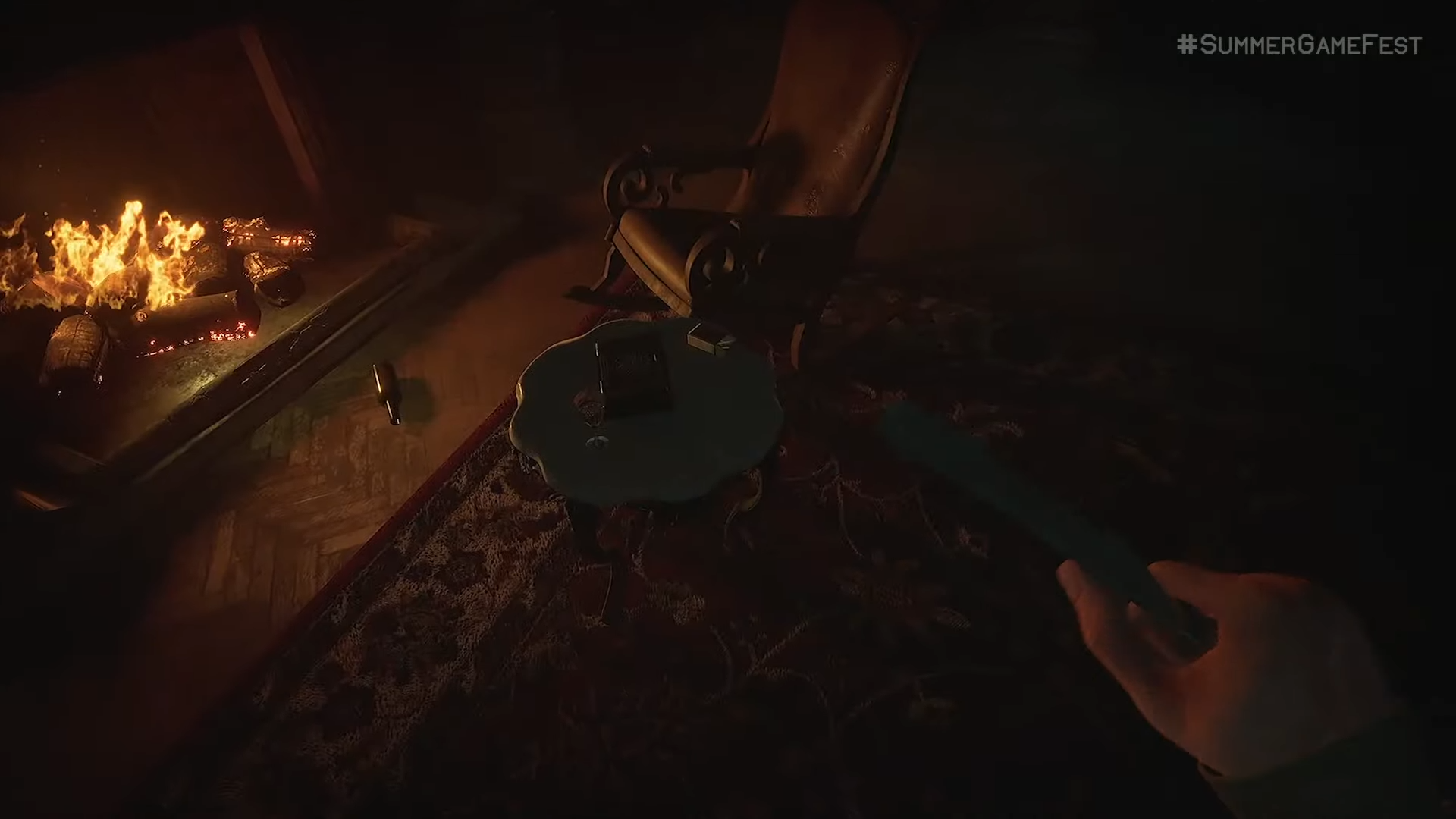 Gotham Knights is next with a look at Nightwing. He's got a tight suit and a baton and he's not afraid to use them. We got a look at a handful of different skins for him which all look pretty snazzy.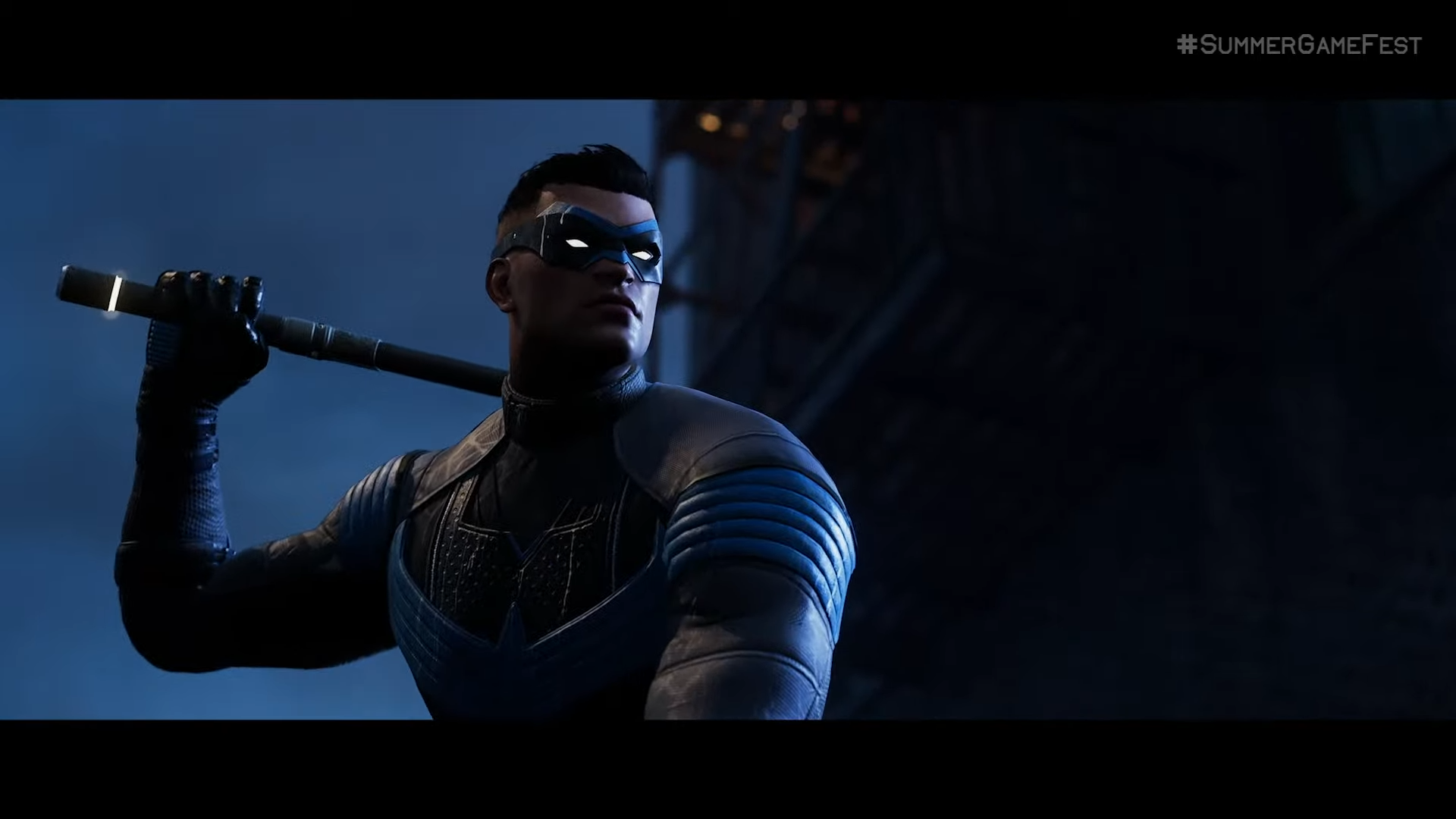 Naughty Dog's Neil Druckmann appeared to announce a standalone multiplayer game which is new for the studio. Uncharted and The Last of Us devs worked on the project, and we got to see a few screenshots which look very intriguing. 
He also praised the series which got a few minutes of airtime and says we'll hear more "very soon". Troy Baker and Ashley Johnson popped up, who voiced Joel and Ellie, and they have "real roles" in the show. So expect more than a fan service-y cameo.
He also told us all about what Sony already leaked earlier today. The Last of Us Part 1 for PS5. The official trailer (we already got a peek earlier) has dropped now, and it looks gooooood. If you can handle the emotional rollercoaster that is this game, you can replay it now that it's the "definitive" version, unencumbered by technological restrains apparently.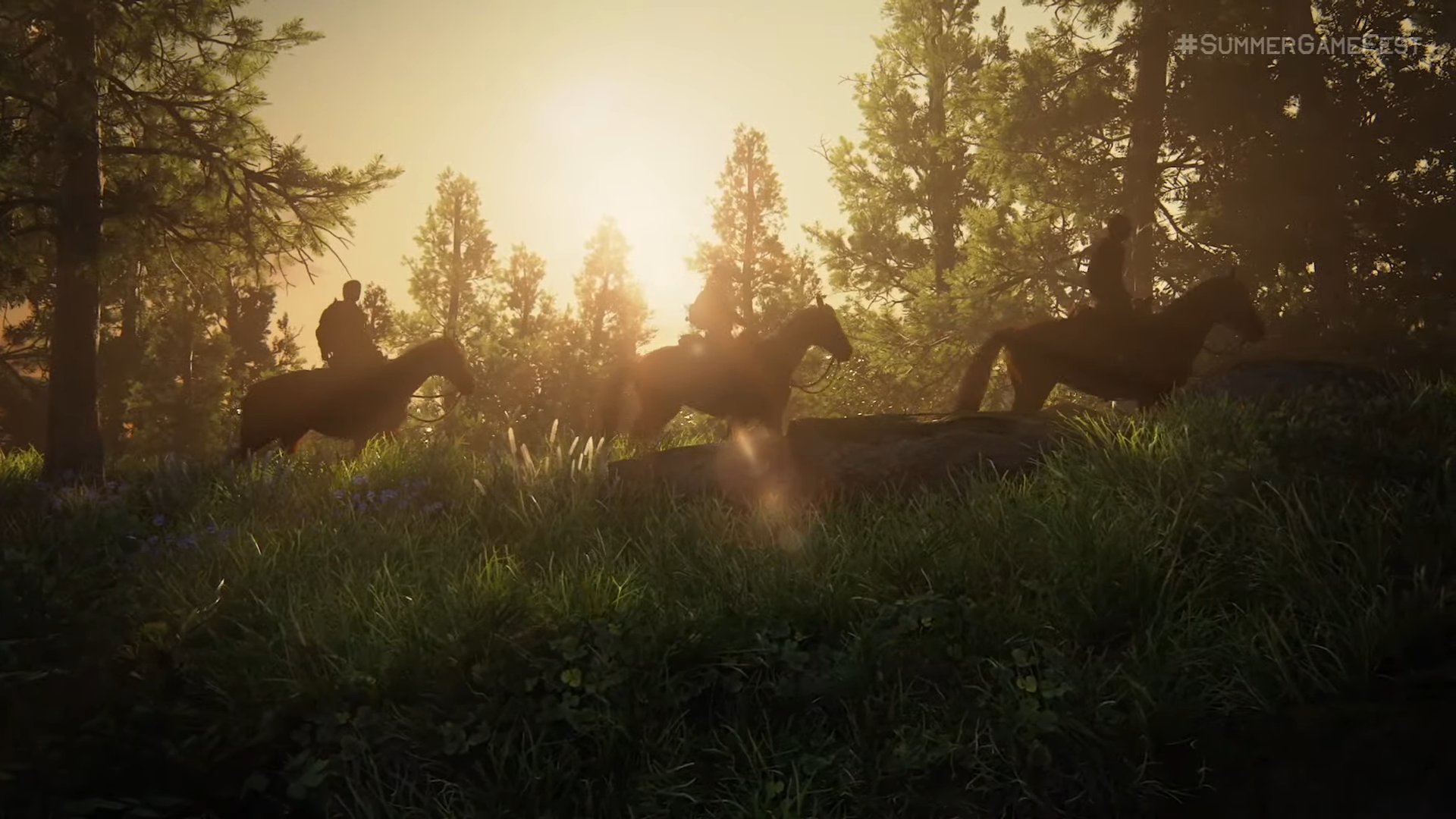 Neil Druckmann also teased a new project which he refused to tell us anything about. Rude!